~ ABOUT ~
Dreamy Weddings is the leading destination wedding planner based in the Caribbean island of St Kitts. The company specializes in destination wedding planning and scenic tours for the beautiful Caribbean islands of Antigua, Aruba, Anguilla, Barbados, Belize, Commonwealth of Dominica, Grenada, St Kitts & Nevis, Jamaica, Mexico, Puerto Rico, St Lucia and St Maarten. As your destination wedding planner of choice Dreamy Weddings can offer customized ceremonies, including church weddings, cruise weddings, weddings at sea, garden weddings, waterfall weddings, beach weddings or a wedding at a private villa. Dreamy offers full service planning, from ceremony to reception, including transportation from your hotel or cruise ship to the wedding location and back.
However, before you visit your wedding destination, Dreamy Weddings can help you plan your special day, and if you decide to honeymoon and spend a few more days on the island, can arrange tours to various natural and historical attractions on the islands.
As an award-winning destination wedding planner, Dreamy Weddings caters to your every need. Everything from accommodation, ceremony, reception, food, flowers, music, make up artist, hairdressing to photographer is taken care of. You name it and Dreamy Weddings will make your dreams a reality.
Dreamy Weddings adds a personal touch to make you feel at home for your Caribbean destination wedding.
~ MEET NATALIE JOHN, DREAMY WEDDINGS CEO ~
As Natalie John celebrates 21 years as a wedding planner, the savvy and trend-forward entrepreneur oversees a portfolio of growing businesses. The Dreamy Wedding Group, which began as a humble St. Kitts wedding planner, has evolved to include ceremony, reception and tour planning on 13 Caribbean destinations; a floral and décor arm for events; vacation rentals; and Natalie's newest enterprise, Elite St. Kitts, offering concierge travel services such as tour excursions, entertainment bookings and meeting planning.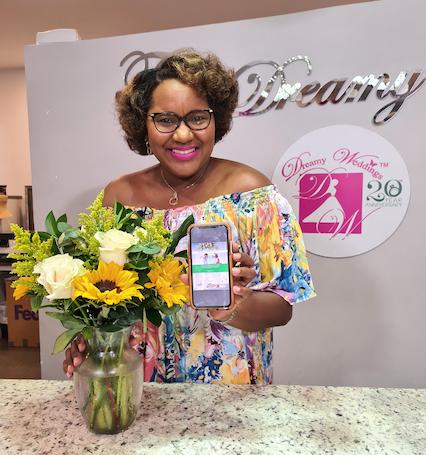 ~ My Story by Natalie John, Dreamy Weddings CEO ~
"I always like to tell my story of how I began Dreamy Weddings. It was divine intervention as my first wedding couple from the UK was celebrating their ten-year wedding anniversary and wanted to renew their vows in Saint Lucia. At the time I was working and living in St. Kitts but being an islander and whose birth place was Saint Lucia, I decided to assist them in reliving their dream. Planning the renewal for them from St. Kitts where I resided was rather easy as having worked previously in Saint Lucia in the Commerce industry where I had networked and maintained a number of good relationships. The renewal went off very well and the couple was excited and elated when they realized on the day that the marriage officer was the same who had conducted their ceremony ten years prior.
This was my base to launch off and I started planning weddings in St. Kitts, Nevis and Saint Lucia. After planning numerous island weddings, I decided on assisting couples who were visiting the island via cruise ships to plan their wedding within the day visit to the destination. It was then I consulted with various Governments around the region including St. Kitts, Belize, Dominica and Saint Lucia with a view to making their marriage legislation more conducive to same day marriage licence approvals. In 2005, I then decided it was time to plunge into Dreamy Weddings full time and guide my staff and develop my reginal office in St. Kitts. To date, Dreamy Weddings is in 13 Caribbean destinations and having planned hundreds of weddings for private celebrity clients, Government officials and destination brides and grooms we continue to deliver exceptional weddings and events throughout the Caribbean."
~ IN THE NEWS ~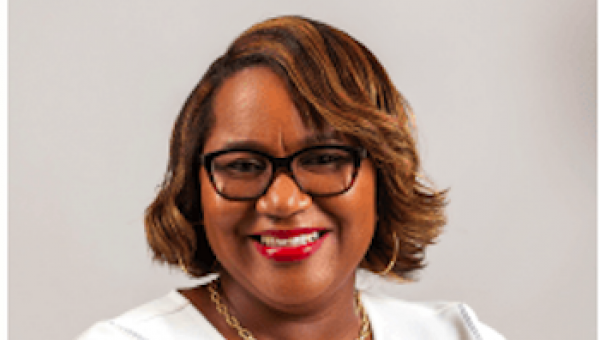 ST. KITTS  – Since COVID-19 outbreak, Natalie John of Dreamy Weddings has turned to technology to develop creative ways to keep her business going. With restricted access to beaches and iconic attrac...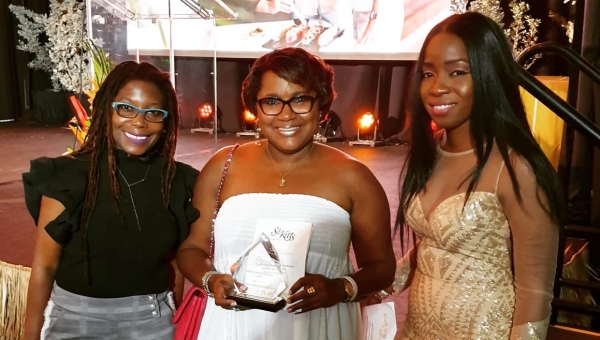 Dreamy Weddings & Tours Inc, a leading Caribbean destination wedding planner based in the Federation of St. Kitts and Nevis, is ecstatic to have won the Business Excellence Award at The ...
see all news items
During these times you can book with us as we will ensure that your wedding is
safe.
secured.
dreamy.
romantic.
Browse our weddings brochure